Opening Reception: Friday, March 1, 6-10 pm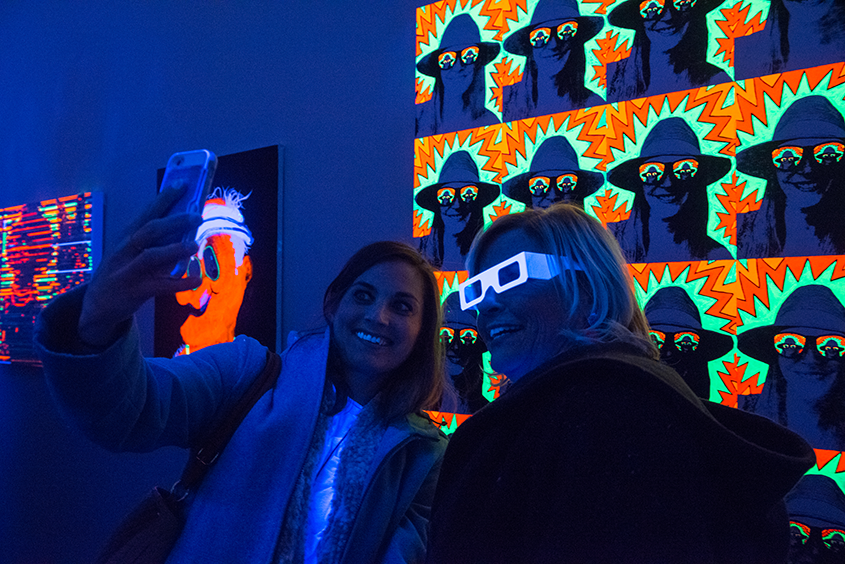 The annual DayGloSho is sponsored by the Cleveland based DayGlo Color Corp. and is a unique exhibit of new work created by over 40 regional and national artists using the fluorescent pigments of the DayGlo Color Corp. The exhibit is shown in black light for a mesmerizing, magical gallery experience like no other. A great show for all ages!
For the past few years we have circulated a call-for-art before each DayGloSho but in 2019 we are trying a new approach that we hope will give all interested artists an opportunity to work with this interesting paint, while still presenting a fresh, curated show each year. In the main gallery we will present a selection of invited artists from Cleveland and beyond and, in addition, we will also open an annex gallery where everyone is welcome to hang a completed piece of artwork. During the month of February, Waterloo Arts will host a series of open studios so anyone interested has the opportunity to try out the paint and work on a project. We are also accepting year-round applications of interest if you would like to be included as a featured artist in a future DayGloSho.
Join Waterloo Arts during a DayGlo Open Studio to try out the paint!