I'm Clare Kolat! By day, I'm the Creative Manager for a tech startup. By night, I'm a pop-surrealist artist, designer, and comic creator. I love using fantasy and sci-fi themes, bright colors, animals, and cheeky humor in my work.
I've always gravitated to art ever since I was young. My grandma would always buy me coloring books, and I would fill them cover to cover. My first "published" work was a crayon and ballpoint pen tiger I sent in to Crayola Magazine when I was five and a half.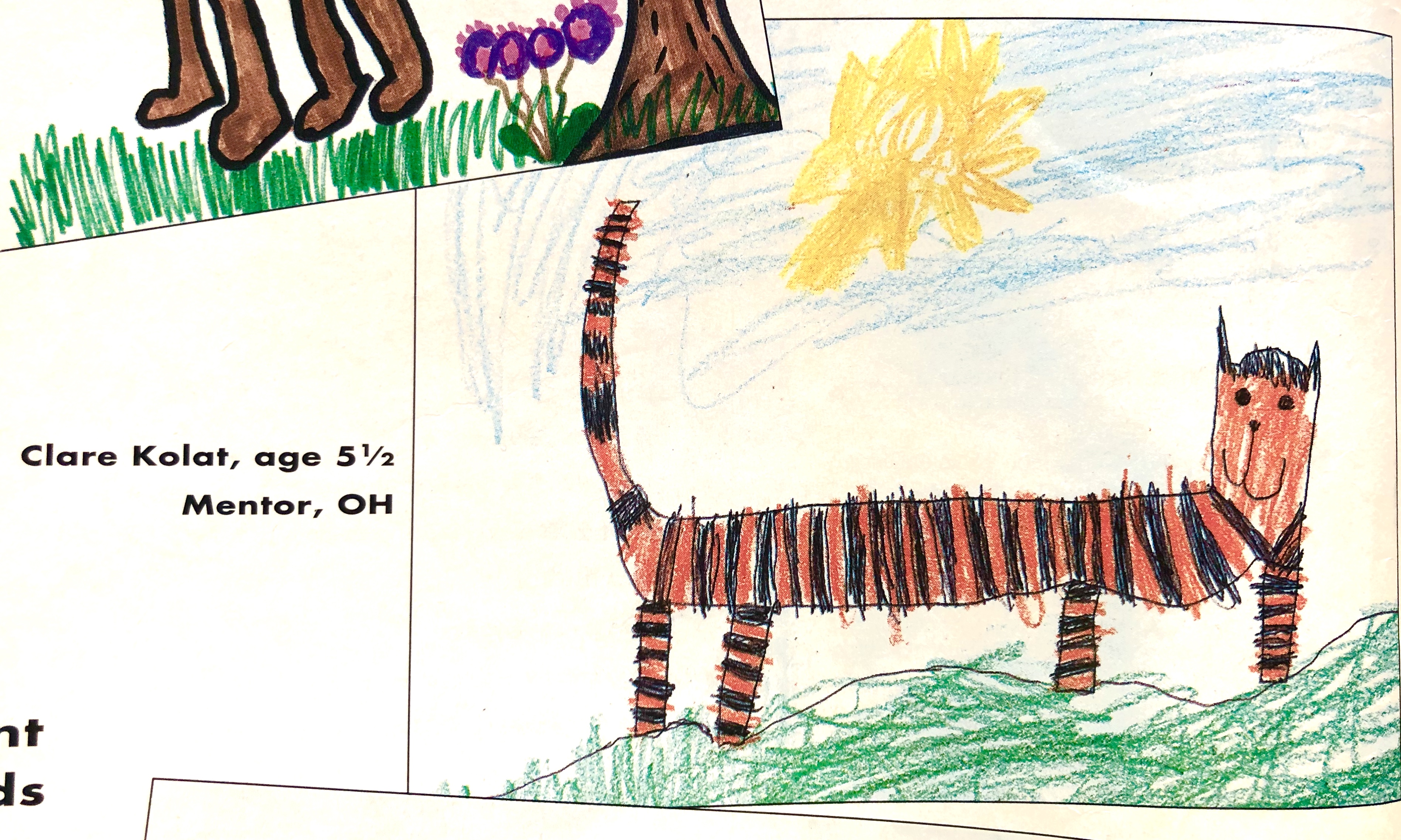 It's so hard for me to pick a favorite piece, but I'm especially proud of a triptych I did last year for a group show at E11even 2 Gallery. It's called Animal Saints of Spaceflight where I depicted some of the animals used in early space program experiments as religious figures. It's much more somber than my usual work, but I really love the mixed media results.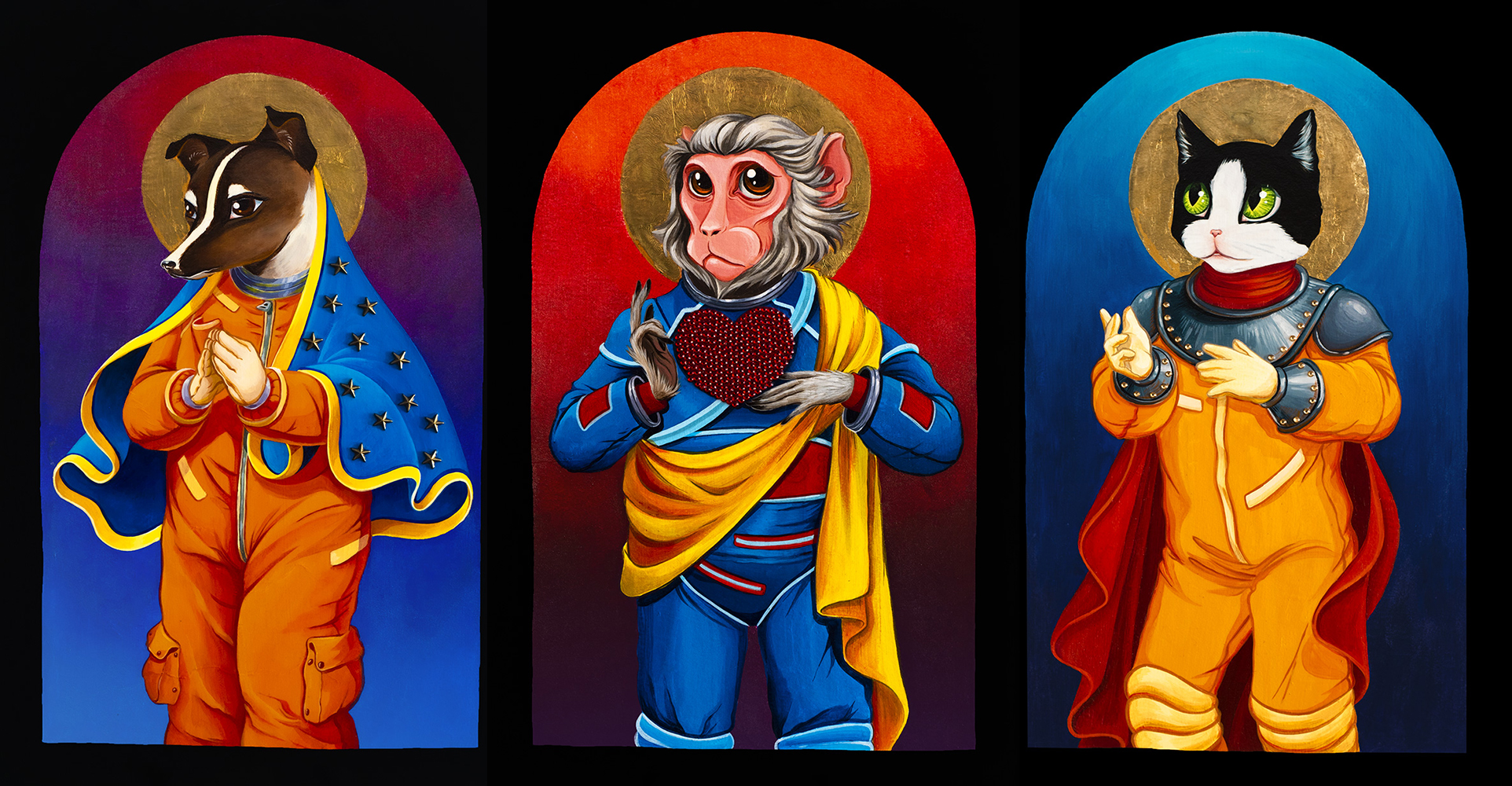 I love the COLORS you can achieve with DayGlo paint. The colors absolutely radiate off of the art. It can be really fun to play with depth and dimension using DayGlo paints under blacklights too. My work with DayGlo paints has improved with every piece. It can be a tough medium to master, but practice makes perfect!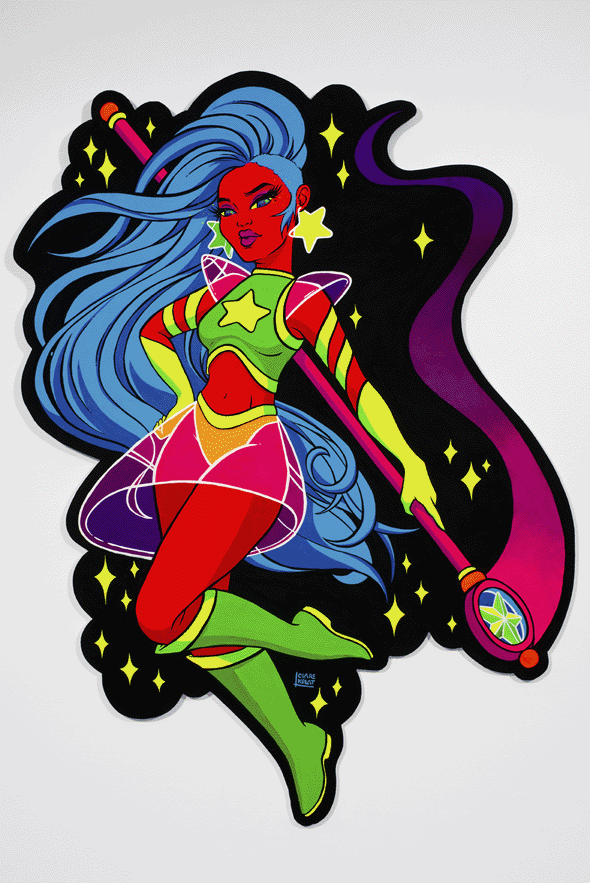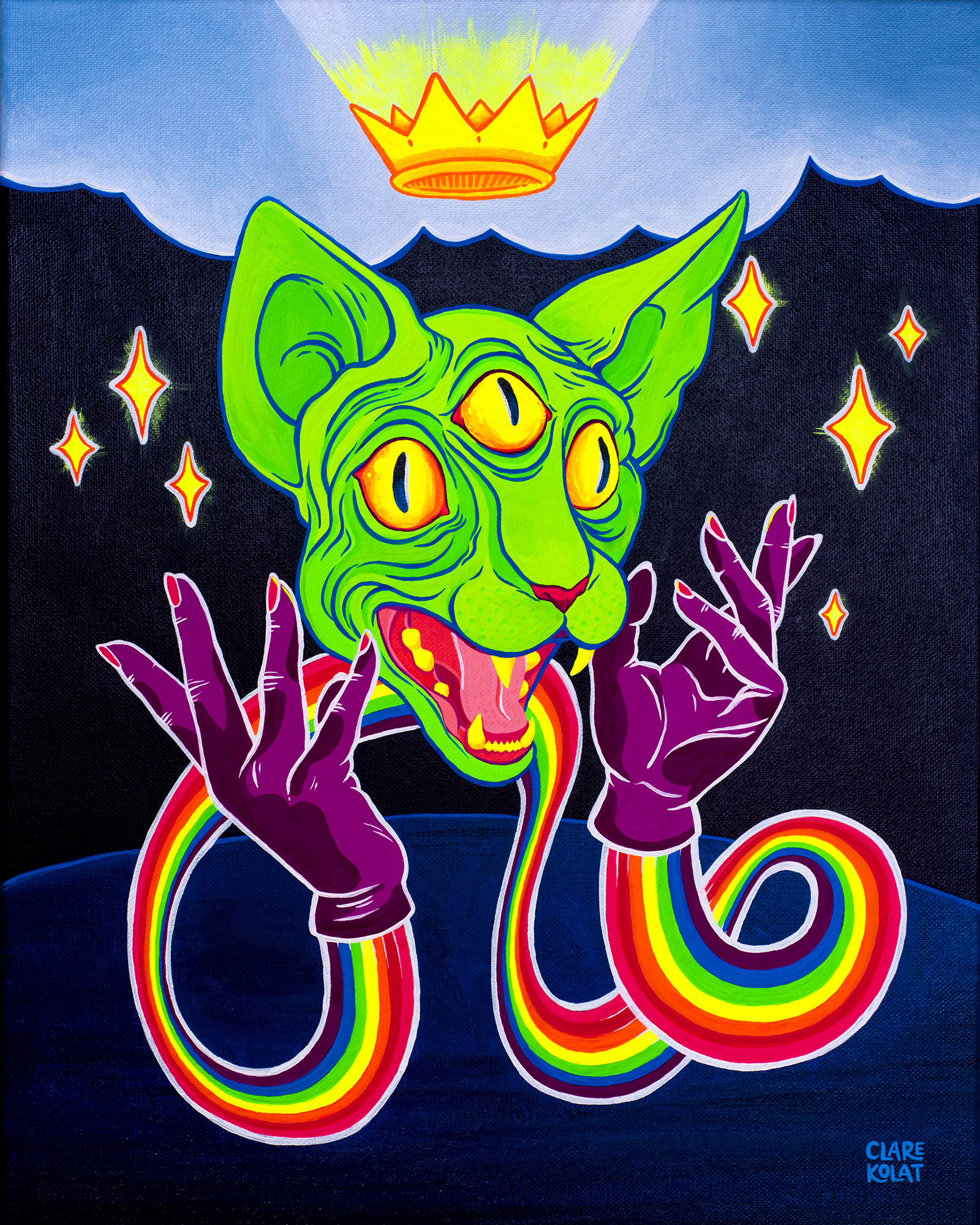 My words of wisdom to aspiring artists would be to experiment and find what works for you! There are so many ways to make art, and they are all beautiful and unique. Try different media and styles. Make a zine! Make a sculpture! Use found objects! Use gouache! Use glitter! Take photos! Don't be afraid because there's no wrong way to make art.