Mizna describes her pieces as "scary, but cute" and that's exactly what they are. Her piece for the DayGlo show had a little bit of everything: bats, ghosts, snakes, top hats, skulls...name something spooky and it's probably in there. She even shows us a more recent piece she painted in fluorescent, that is somehow eye-popping even on the computer screen. We can't wait to see what she does next!
Tell us a little about yourself – who you are, what you do, etc!
I'm Mizna Wada, a Japan-based illustrator. I love horror comics and horror movies from childhood. Illustration, Drawing, Painting and Cloth Doll... I create scary but cute girls by using various techniques.
What inspired you initially to create art?
I didn't have a specific reason to start create art. I have been drawing since I was small, and that is still continuing now.
What is your favorite piece you've ever made?
It's so difficult to pick one. But "The Sideshow" of series illustration is a very memorable piece. The products using it was released by Dark Horse Comics, it was a good opportunity to let people of outside of Japan know my art.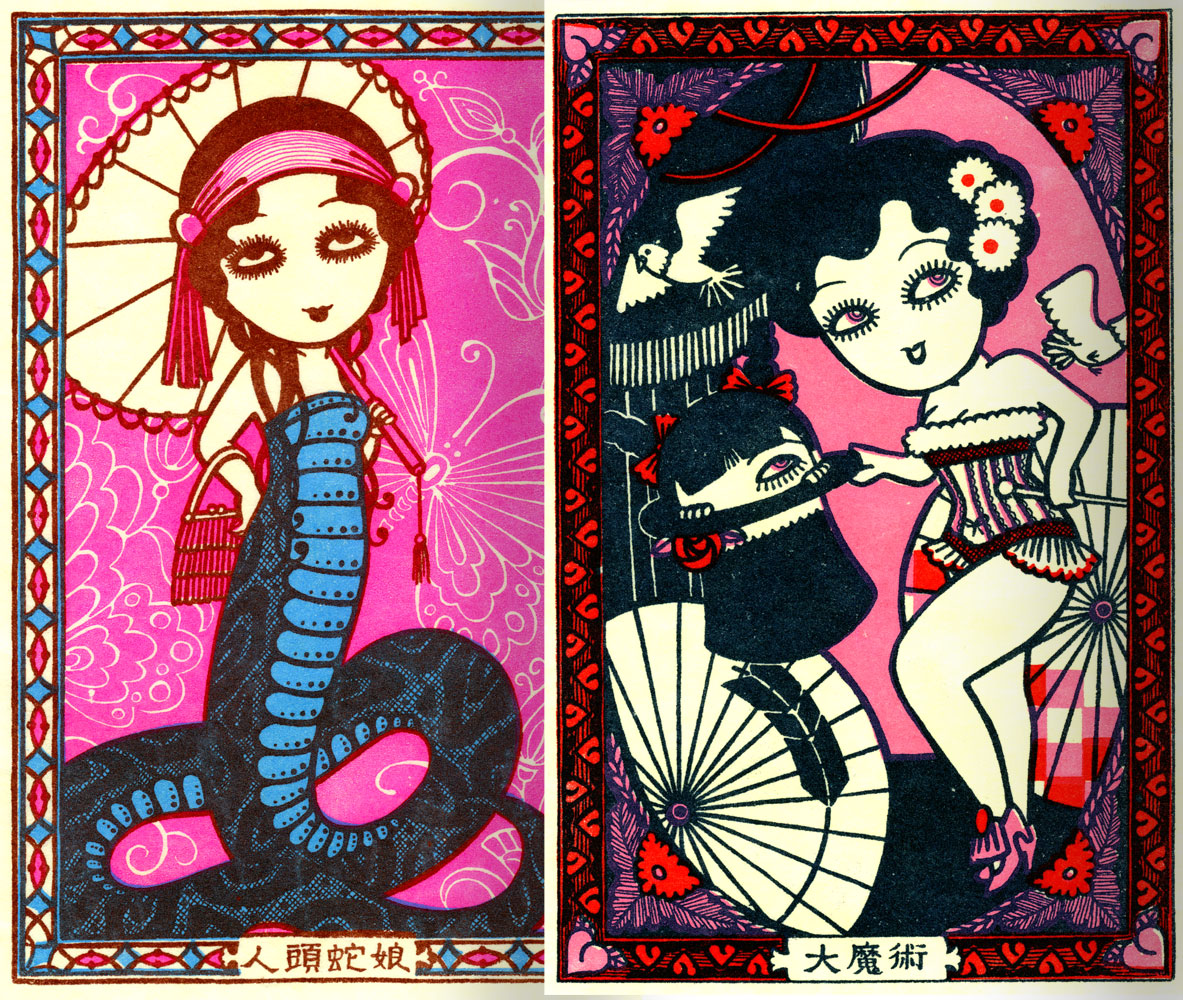 What do you like most about working with DayGlo paint?
DayGlo paint is very vivid, it makes me excited! It was a little difficult to paint it evenly with the brush. It was interesting that I could use it for raised decoration, like a sugar cookie icing.
Also I used pink and yellow of DayGlo paint for new painting for my solo show that is currently being held. I used a sponge to paint wide surface. I am happy that it is gorgeous finished.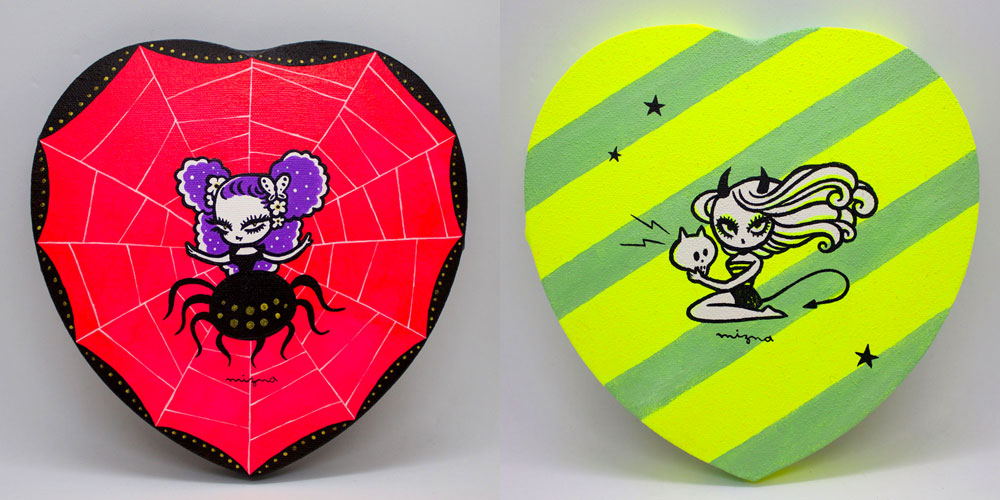 Any words of wisdom for any aspiring artists out there?
Anyway, finish a lot of your pieces!