Download your formulation: Very Peri
The beauty industry is a widely growing community. As that community grows, finding bright new colors in products become more difficult. Established brands have established colors and it may be hard to grow color ranges with ever changing global regulations. Elara by DayGlo Color Corp. provides bright fluorescent colors that are approved fluorescent colorants in not only the USA, but in other regions of the world. Elara can be used in addition to natural colorants, alongside FDA approved colorants or by themselves. This creates for a very large collection of colors. It is also very easily dispersed, and can readily disperse into oil, water, or solvent based formulations. Elara consists of 7 different shades to choose from. Those color shades include pink, red, orange, yellow, violet, magenta, and blue.
According to the U.S. Food and Drug Administration, the only fluorescent colors approved for use in cosmetics besides Elara include "D&C Orange No. 5, No. 10, and No. 11; and D&C Red No. 21, No. 22, No. 27, and No. 28 [21 CFR 74.2254, 74.2260, 74.2261, 74.2321, 74.2322, 74.2327, and 74.2328]". While these two different color shades may be mixed to create different colors, Elara is sold including 7 different colors, providing more room for a larger color palette. Elara is a great way to introduce brighter colors to the cosmetic industry. Below are some examples of Elara pigments.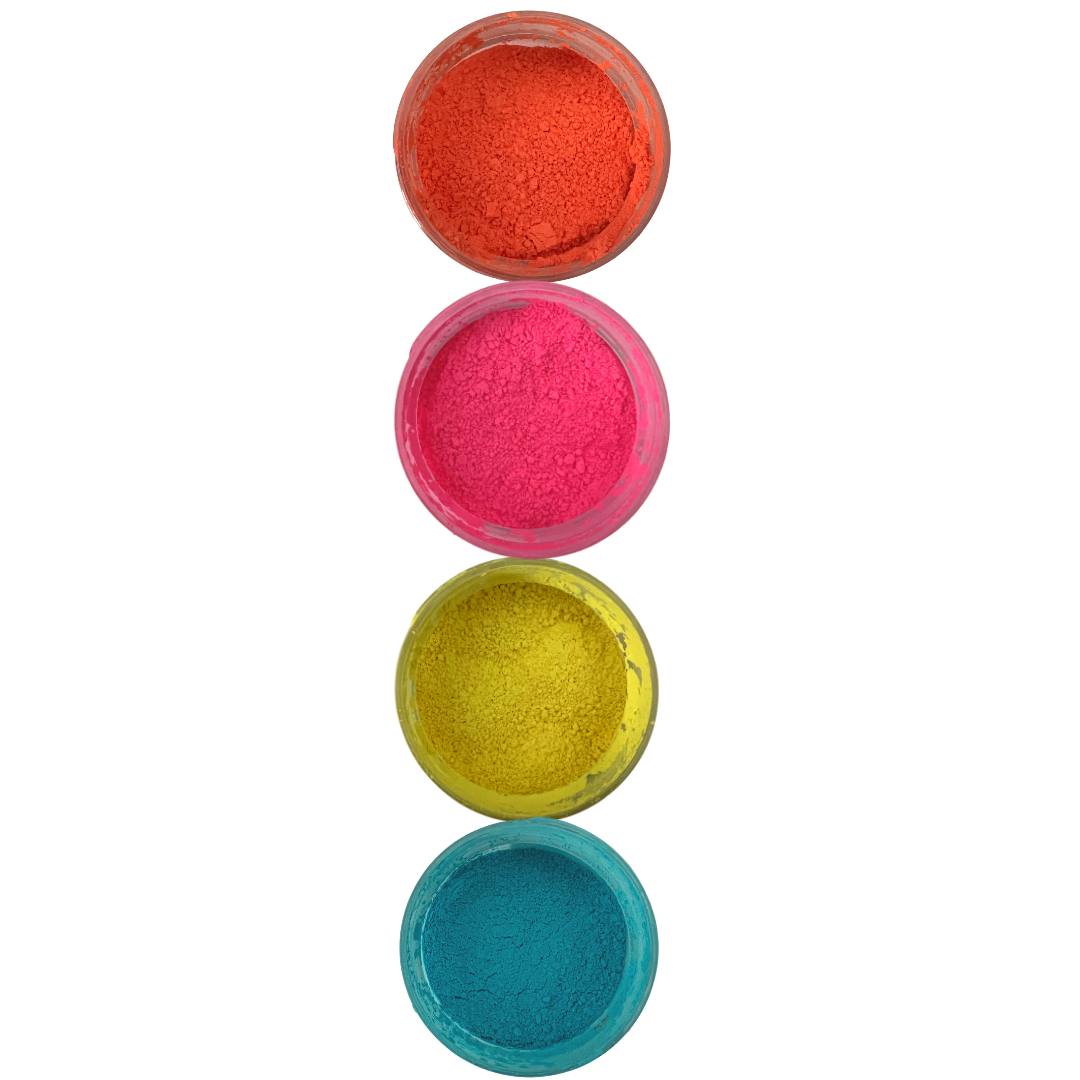 As stated earlier, Elara pigments can be very easily dispersed into an oil, water, or a solvent. This makes formulating quicker and more effective than when using a conventional color. Elara can be used both by making dispersions, or even placing the powder form directly into products.
A 50/50 dispersion was made with an Elara color and Jojoba Oil. Each was then mixed in a FlackTek SpeedMixer® for 2 minutes at 1500 RPM. It can also be mixed with an overhead mixer. Below is a picture of some of these dispersions.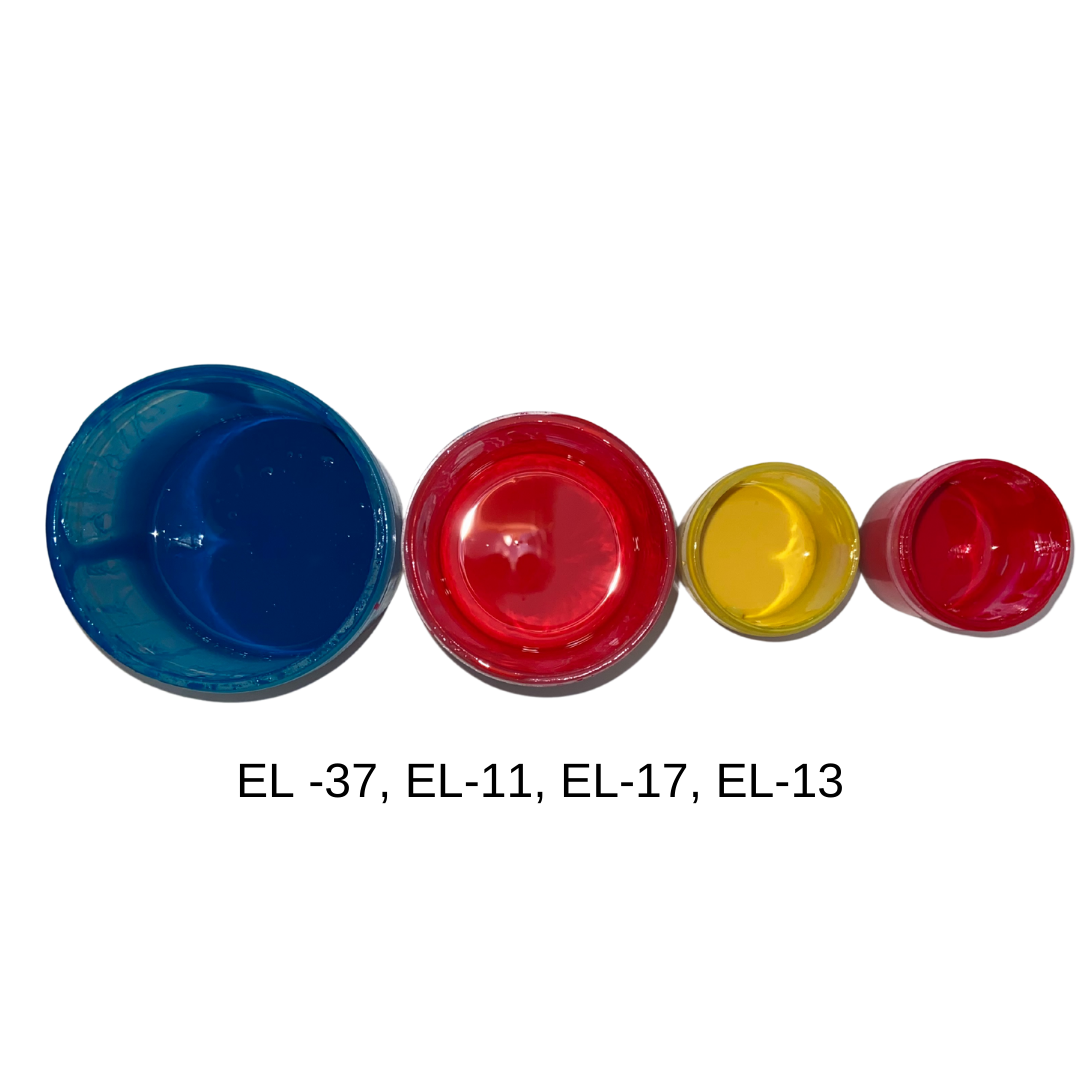 Want to know more? Download your Elara Very Peri formulation here: Very Peri