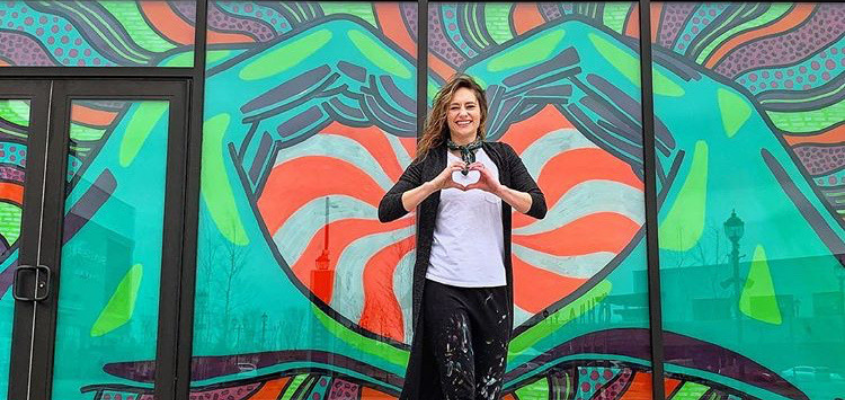 If you're familiar to the hand lettering art scene, the name Lisa Quine is sure to ring a bell or two (or even five.)
Specializing in lettering and murals, Lisa Quine has taken on the creative freelance world and was even recently selected by the City of Cleveland as the Cleveland artist in the Sister Cities mural exchange with Rouen, France. You can find her work scattered throughout Cleveland from her "Dream Big" mural in Gordon Square to inspirational messages lining the hallways of local businesses.
Did we mention that her Instagram (@lisa_quine) is full of positive thinking and typographic perfection?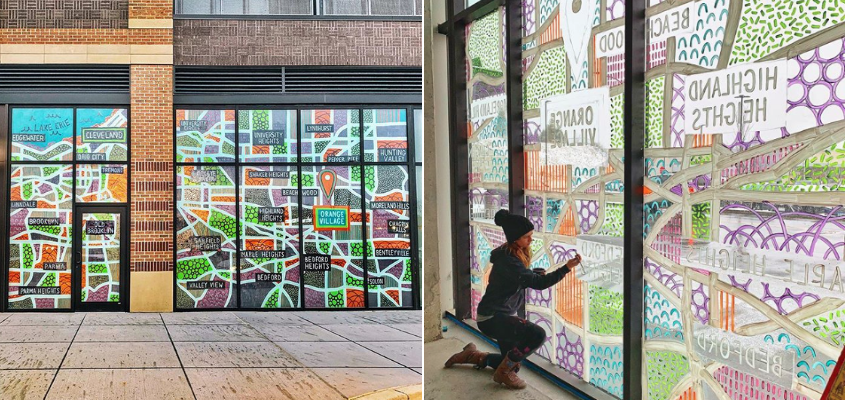 Being a Cleveland local, Lisa Quine was recently hired to bring color to Pinecrest, an up-and-coming mixed-use district in Orange Village, Ohio. The idea was to fill temporarily vacant storefronts with colorful window paintings that capture the energy of the new community while giving people an Instagram-worthy backdrop.
With a tablet full of designs and our line of Screamin' Fluorescent Acrylic Paints, Lisa got painting one window splash at a time.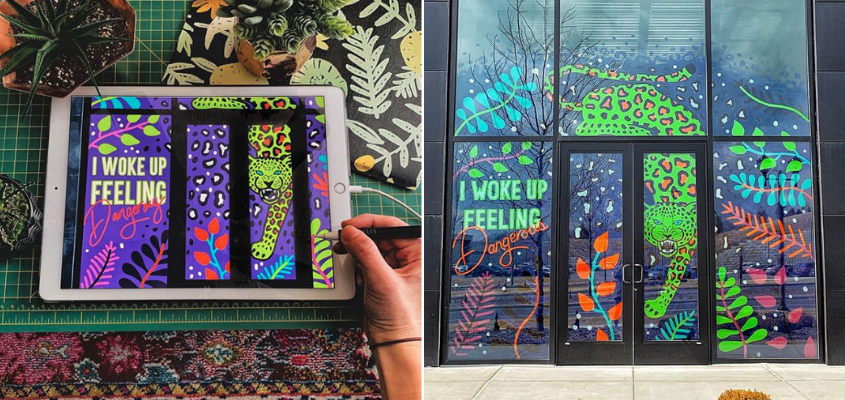 From hand painting hundreds of leaves to mapping out the Cleveland neighborhoods, Lisa Quine spent the next few weeks behind the glass of each store. She outlined each design using white chalk markers, then she colored in the lines with neon paint for a pop of color. Fluorescent color has been proven to add more impact to outdoor advertising which will help draw attention to the potential of the space.
By painting the window splash from the inside out, this guaranteed that the designs stayed intact until the stores were ready to be occupied. When the stores have been rented, the window paint can easily and safely be removed using a razor blade.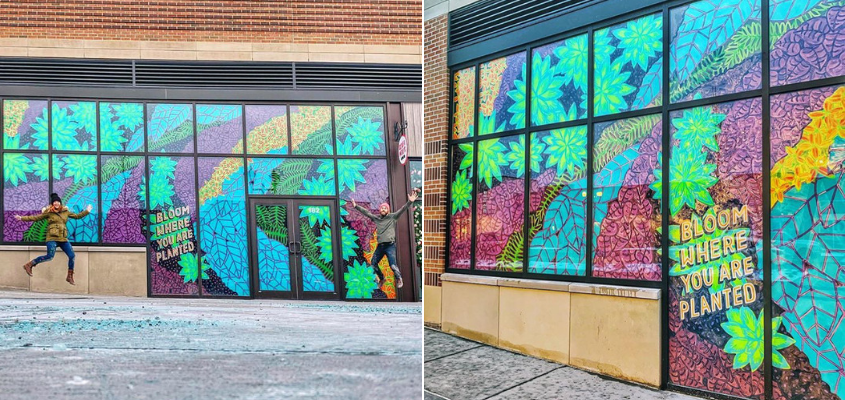 Four hand painted window displays later, the sidewalks of Pinecrest are glowing with neon and Lisa Quine magic.
These designs inspire creativity and embrace the individuality of the local Cleveland community, one that we hold near and dear to our hearts. With our headquarters being located in Cleveland, we're constantly humbled by how welcoming the local art community can be.
Special thank you to Lisa Quine for allowing us to paint the city of Cleveland in DayGlo, one window mural at a time!
---
To learn more about our paints and coatings or to request a color chart, please fill out the contact form or email us at dayglo@dayglo.com.