Meet Chris Fritton of The Itinerant Printer.
The idea of becoming The Itinerant Printer stems from the history of tramp printers and typesetting.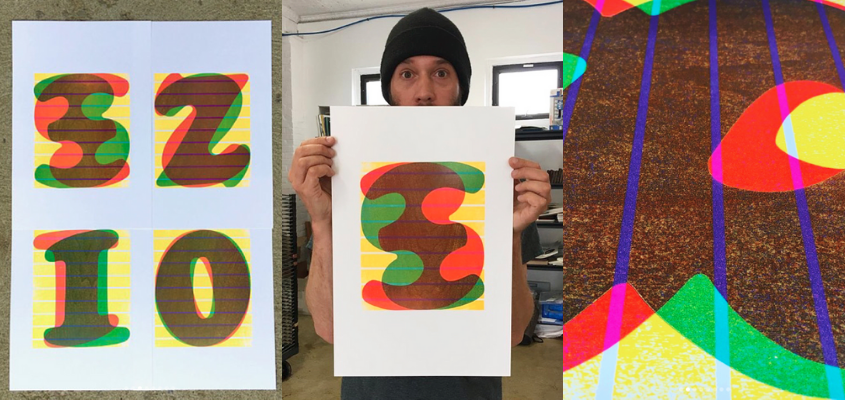 This century old practice was common among printers hungry for adventure and knowledge they could no longer gain from being just an apprentice. The history of tramp printers declined with the growth of technology, and as digital prints eventually became the norm, these traveling printers began to settle down. Enter Chris and his art movement.
The Itinerant Printer travels from printshop to printshop bringing only the essentials to create unique prints at each location he visits. Traveling with only ink and paper, Chris makes it his mission to collaborate with local artists, picking up letterpress printing tricks and methods along the way. Local printshops kindly welcome Chris into their workshop and allow him to use their equipment for the day on one condition.
They get to join in on the fun.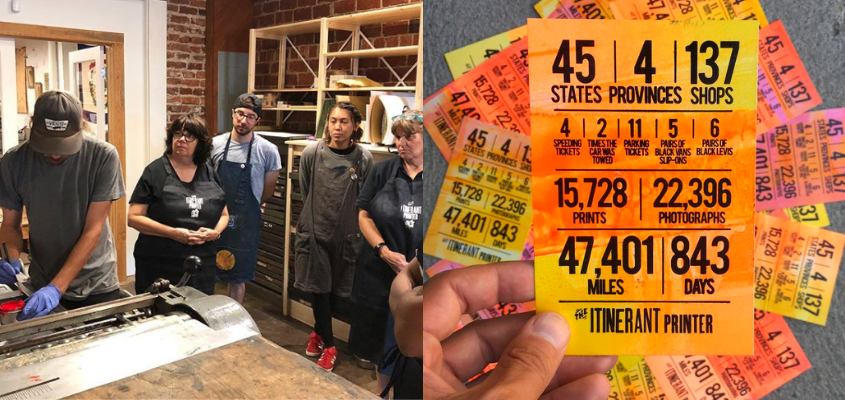 But this experience is about more than just that. The Itinerant Printer movement serves as a platform for creators to connect with others all over the states and exchange ideas, techniques, and design styling. Each visit ends with one-of-a-kind prints using the printshop's collections of wood type, metal type, cuts, ornaments and polymer plates.
After talking to Chris about his story, we knew we couldn't miss out on the fun. We started working out a plan to send our fluorescent StarFire® II Lithographic Inks* to scattered locations he visited along the way.
*Available in our standard fluorescent colors (Aurora Pink®, Rocket Red™, Fire Orange™, Blaze Orange™, Arc Yellow™, Saturn Yellow®, Signal Green™, Corona Magenta™), Pantone 800 Series and Fresh Colors.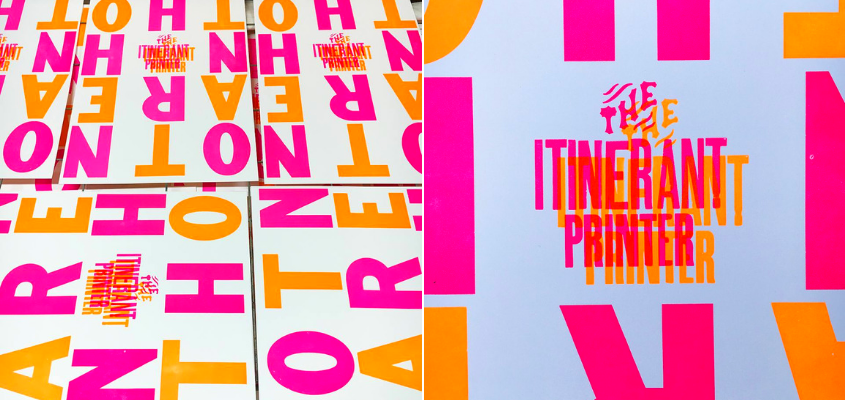 With Chris always on the go, he has to pack light and can only take the right amount of ink to get him through each leg of the trip. He leaves behind printed designs but takes with him the friendships and inspiration of the people he met. Then he carries this newfound knowledge and experience on with him to the next destination.
His tour this time started in Lancaster, Pennsylvania, moving towards the west coast to San Francisco, California. After stopping at around 17 locations within 60 days, Chris is headed back towards his home in Buffalo, NY, for the holidays.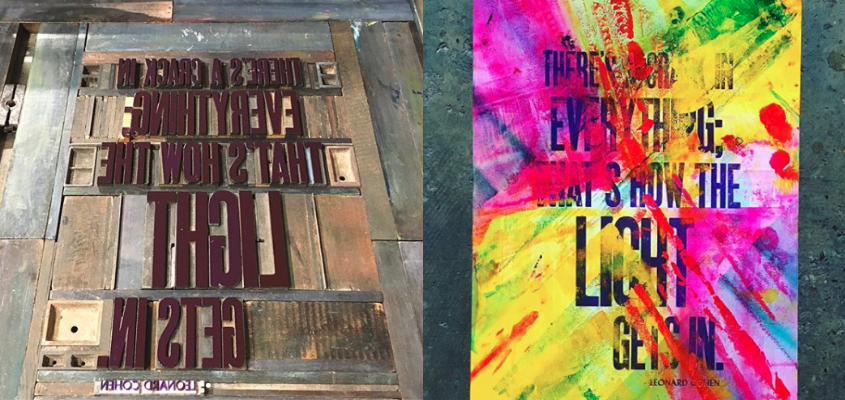 Thank you, Chris, for bringing us along on this journey!
Stay tuned to see where The Itinerant Printer is headed next by following @itinerantprinter on Instagram.
---
To learn more about our fluorescent printing inks or request a color chart, please fill out the contact form or email us at dayglo@dayglo.com.